All information for manufacturers at a glance
You produce beautiful products (such as carpet, rug, furniture, upholstery (fabric), laminate, vinyl, PVC and LVT) and are looking for a partner who can make sure customers can enjoy your beautiful products for even longer. James is the easy solution! After all, beautiful products deserve proper maintenance.
James products and advice are recommended by many leading manufacturers. This is because they actively send their products to us for testing in our laboratory. We write their maintenance advice for them, we have unique services and still provide customers with real solutions.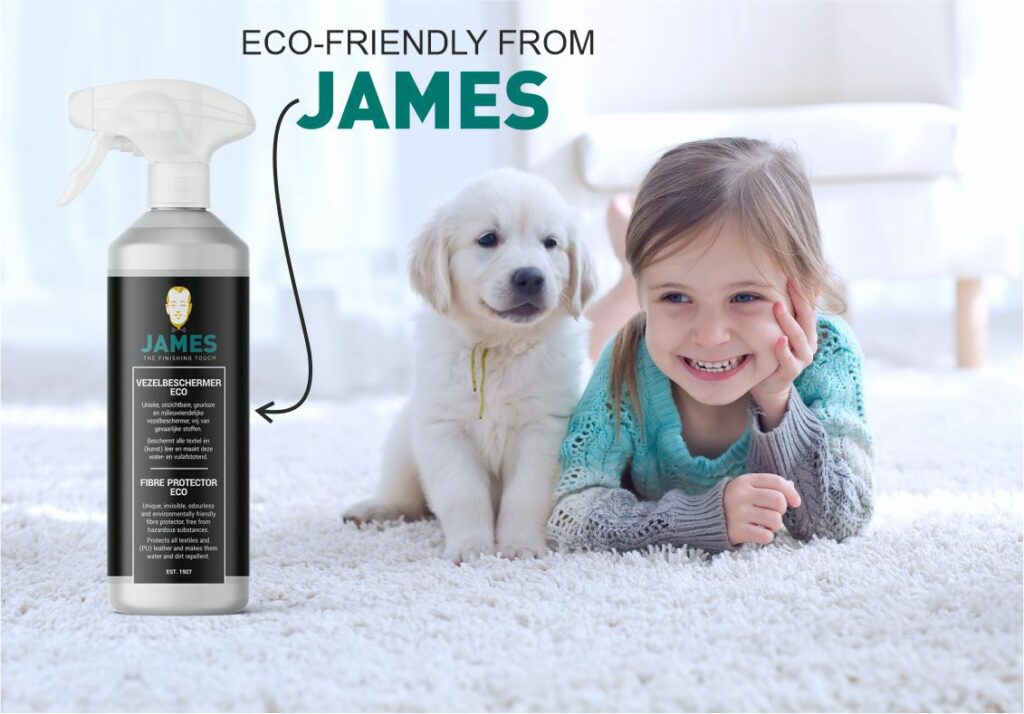 Do you produce rugs or fabrics with beautiful materials such as viscose, bamboo, cotton, linen or silk in them? Maintenance and stain removal on these fibres needs a bit more attention and it is very likely our James Fibre Protector Eco can be a solution. Our Fibre Protector Eco is an eco-friendly impregnating agent and a proven product, which can effectively protect sensitive materials making maintenance and stain removal easier. And the best part? Your yarns stay soft to the touch!
A collaboration with James? How does this work exactly?
A collaboration can be very low-key by simply referring to James, such as for hard floors in the form of a general maintenance advice provided in a handy flyer, or included in the installation instructions. James Staindisc can be supplied with a carpet, rug or upholstery, or for example James is listed as a maintenance partner on the label of a rug. James also shows its ambassadors (as we proudly name our partners) here.
One step further, you can set up a maintenance page on your website with a general James maintenance advice, showing the James Staindisc or for example placing a maintenance advice for an LVT floor. Of course, this can also be shown in your catalogues, store samples, etc. All to give the very best service to your customer whilst relieving your business; after all, we take a lot of work out of your hands!
You can also integrate or link to some unique James services on your website:
Added service to your customers: testing your products
Do you want to offer actually tested solutions to your customers? Then get your products tested by James! There are several possibilities, like the easiest step, for example: a chemical test. This is a low-key test in which the so-called chemical resistance of the James products and tap water is assessed on your materials. The results are displayed on the James website in 4 languages.
On hard floors, the polishes James Semi Gloss and James Extra Matt (the mattest protective layer on the market!) are also tested on a separate sample. After drying, the gloss level is measured to determine the perfect match with the original floor. This gives you really useful information to solve future problems concerning scratches or damage, for example.
Purchasing James products
Of course, it is also possible to purchase the James products. Complaints where to this day you call in a representative or technical support officer, who then has to travel many kilometres and hours for a 10-minute visit, can in most cases be solved perfectly and easily by sending a James Starterset! This saves a huge amount of money and time, and if there are any questions from your (end) customer, they will automatically contact James; we help your customers and relieve your employees!
Of course, it is also possible to purchase products in co-branding or private label. In this way, you also turn this service article into a marketing tool. There is however a substantial difference between these two options: with co-branding, you still use the James back-office, James relieves you as a manufacturer by dealing with customers and benefit from the prominent name James has. With a private label, these major advantages expire, but in exchange you are completely free in market positioning and choices you make with your products.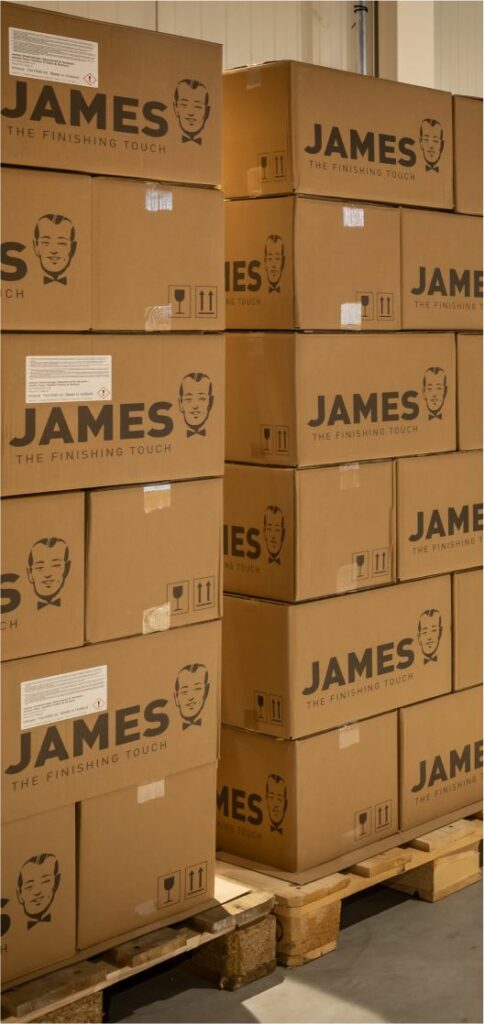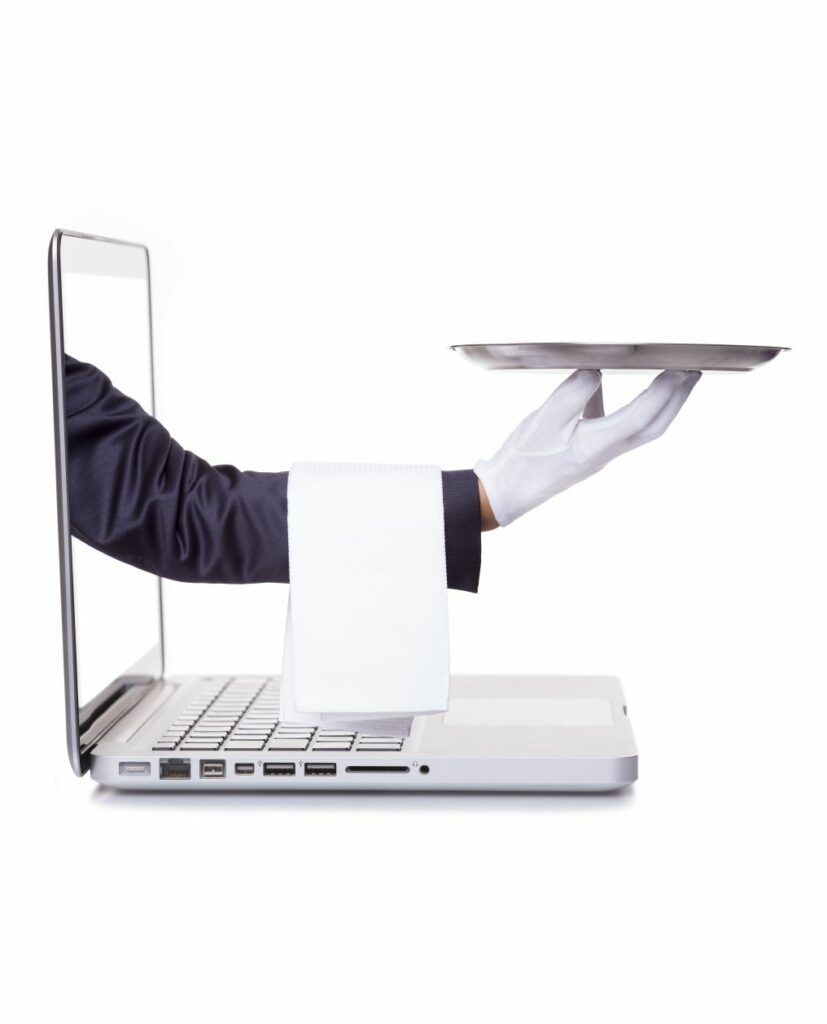 What benefits do I get from a cooperation with James?
Interested in a possible cooperation?
Have we sparked your interest and do you want to find out how the James products and services can add value for you as a manufacturer? We appreciate a new partnership, for that reason James offers you a free test. Contact us for the possibilities; on to a pleasant collaboration with a unique win-win, we look forward to your message!
Let's combine our strengths!
Contact us by using the form below or call us: +31 77 327 8008.
Frequently Asked Questions
Useful questions and answers about partnering with James. Have a question that is not answered here? Get in touch with us!
Your beautiful products should obviously stay beautiful, so the user can continue to enjoy them for as long as possible. This is only possible if customers follow the right maintenance advice. James will identify the correct maintenance of your products and recommend the right products to customers. In practice, if customers do not follow the right maintenance advice or follow none at all, this often leads to irreparable (collateral) damage, this is a shame of course and can be prevented. Simultaneously, James can take a lot of work off your hands!
Actually, this is very easy and quickly done: simply by recommending James. It is for example possible to provide a general maintenance advice in flyer form or the maintenance of your LVT floor to be included in the installation instructions. The James Staindisc can be supplied with a carpet, rug or upholstery, or for example James is listed as a maintenance partner on the label of a rug. This can also be mentioned in your catalogues, on stickers at the back of store samples, etc.
Would you like to intensify the collaboration? This is possible by setting up a maintenance page on your website that includes the James maintenance advice (for hard floors and/or carpet & upholstery) and the James Stain search engine integrated. A full implementation of the James services is also possible by means of the James Microsite.
The most elaborate cooperation? Get your products tested by James! Many opportunities to identify maintenance issues and provide tailored advice to your customers.
Yes, private label is possible, often even very low-key! Prefer co-branding with the James Startersets? A co-branding is also possible with the accompanying benefits. Make maintenance not only something useful to prevent complaints and get more satisfied customers, but also make it a marketing tool! Contact us to discuss the possibilities.