Architect / Commercial interior decorator
All information for architects and project planners at a glance
You are an architect or commercial interior decorator
Many manufacturers actively recommend the use of James products on their materials, so isn't it logical to actively pass this advice on to your customers? Through daily research in our own laboratory in collaboration with many manufacturers worldwide, we have detailed knowledge on their products and are therefore able to provide the best advice. Your customer will be grateful to you as it makes their maintenance easier and increases the enjoyment of their acquisition. A win-win!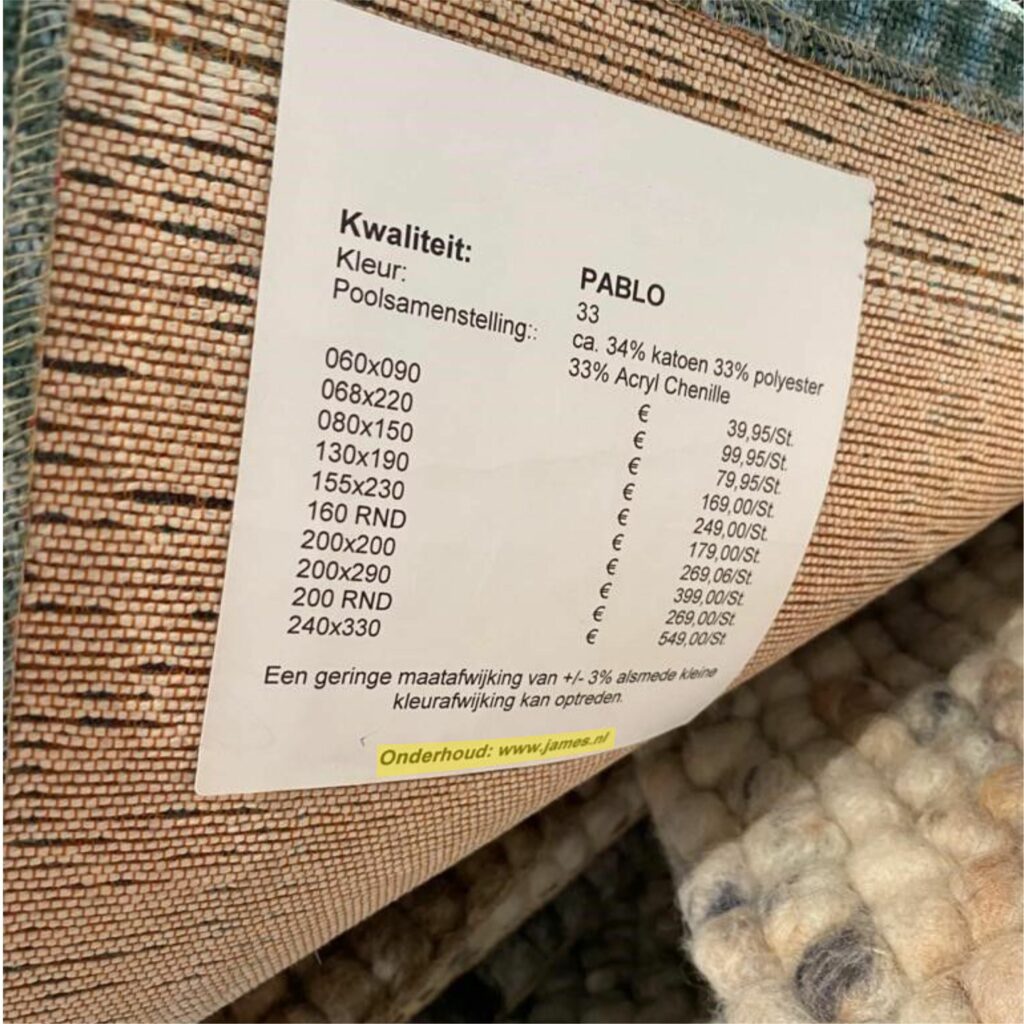 What our products and advice can mean for you in practice
The best customer is a satisfied customer and they are happy to come back to you or even recommend you. This also includes well-considered choices. For example, laying a yellow carpet in the foyer in a theatre can be nice, but it has serious consequences for maintenance. The human eye is best able to distinguish dirt on yellow material (even better than on white), so it looks dirty very quickly. Being aware of the consequences of certain choices and actively advising customers in this regard will eventually lead to more satisfied customers.
Our products and advice make it very easy to point customers in the right direction. A cooperation can take several forms. You can simply refer to us. You can actively share information. But you can also add a little extra customer service and marketing. You can co-brand the James Starterset for Carpet & Upholstery and/or for Hard Floors in a simple, yet impressive way. This way you have a nice set with your own logo on it, with which your customer can remove the first stains or do the first maintenance.
Support from us when you need it the most
Our website answers every conceivable question and provides extensive advice in many areas. Can't figure it out? Call us and we will be happy to help you. You will immediately receive professional advice. No choice menu, operator or computer voice; simply direct personal and professional interaction. That is also James and is part of our products as a service.
Below are the various, partly unique services that we have listed for you to get every question answered. Got a weird stain? Try us!
Find the cleaning solution for all your stains on upholstery fabric and almost any form of carpeting here. The right PRODUCTS are crucial for a good result, also in the long term. No wonder the best brands recommend James products. Good MAINTENANCE ADVICE
this way your interior will stay beautiful. A tailor-made advice for your floor or furniture, with the right tips, tricks and products.
Frequently Asked Questions
Our FAQ, a collection of the most frequently asked questions to James. Do you have a question that is not answered here? Use our stain search engine or contact us!
This in itself is very understandable, you are a "designer" and not a product specialist. However, your customer will appreciate it if you also think about this and, in a collaboration with James, we take the possible workload off your hands. After all, the better you promote us as a partner, the better we can support your customers. Let James do the work!
That is not too bad actually, as is the additional price. It only costs a few dimes extra and we can already be of service to you from as little as 120 pieces! You can divide this between both Starterset types, so actually even from 60 pieces per type. Ask us, we can often help you.
This certainly does not have to be the case. The James products are multi-purpose, so it won't be a jungle of products or different advices with a variety of materials. James products and advice are made with quality and user-friendliness in mind. We do what we do to achieve the best solution for your customer, which also means keeping the overall picture simple where possible.