All information for resellers at a glance
Whether you have a home furnishing business or only offer your products online; with the James products you offer your customers quality. James is the most preferred brand to be recommended by manufacturers. Through daily research in our own laboratory in collaboration with many manufacturers worldwide, we have detailed knowledge on their products and are therefore able to provide the best advice. The win-win situation is evident and that is why James is actively recommended. You can take full advantage of all the benefits by becoming a James Golden Dealer!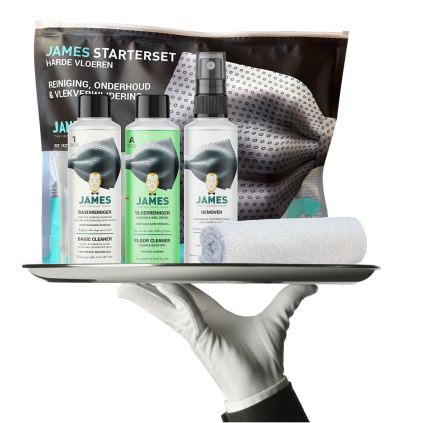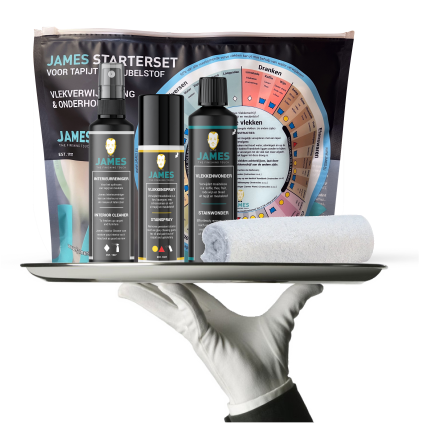 Support from us when you need it the most
Many home decorators still prefer not to talk about maintenance. After all, it is thought that customers may have questions to which you will not know the answer yourself. Scary? Not at all! The James program is so clear and simple, that a first solution is always close by. Take our James Starterset, available in a version for carpet & upholstery and in a version for hard floors. All necessary products in one handy gift set, so that your customer can really tackle everything from the get-go. Ideal with every sale to increase your service to the customer.
Moreover, our website answers every conceivable question and provides extensive advice in many areas. From the James Stain search engine, to (personal) maintenance advice and practical videos. Can't figure it out? Call us and we will be happy to assist you, even in the presence of your customer if desired. You will immediately receive professional advice. No menus, operator or computer voice; simply instant personal contact. That is James as well.
We have all the important pillars in our range for a complete solution:
Products for deep cleaning
Products to protect and prevent or repair scratches
Products for daily maintenance
The best stain removal products
Displays for visualisation and in-store support
The James Interactive Floor display is the ultimate way to showcase the James products in your store, plus it turns you into a James Golden Dealer! A bit of interactivity thanks to the iPad; also, the display has no rear side and is therefore very easy to place anywhere. It also comes with many advantages such as a product training and discount on future orders. Prefer a table display? That is also possible, we have attractive displays for the James Startersets. Everything is allowed, nothing is mandatory. We like to do it the way you want it.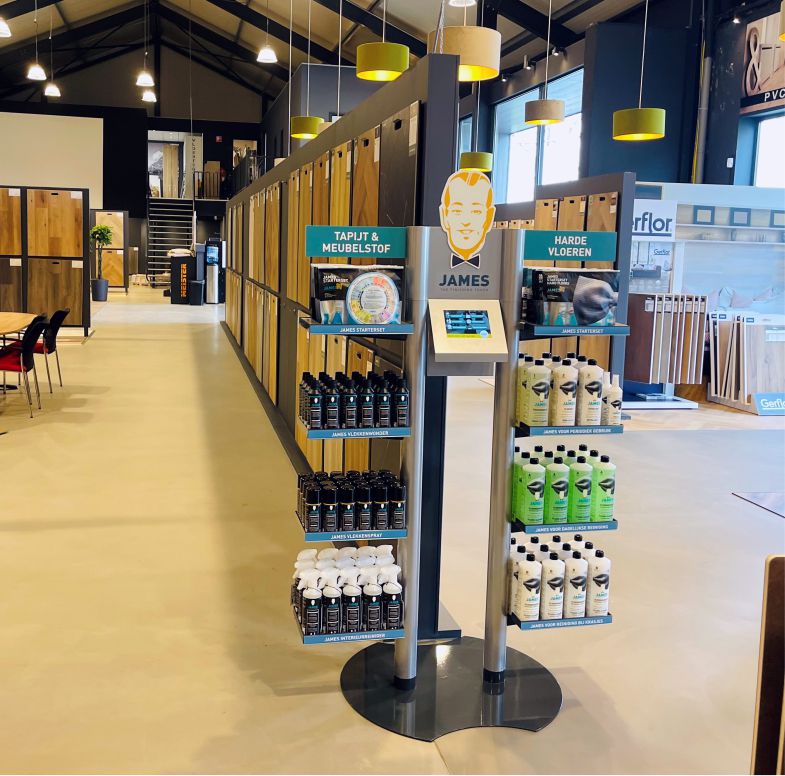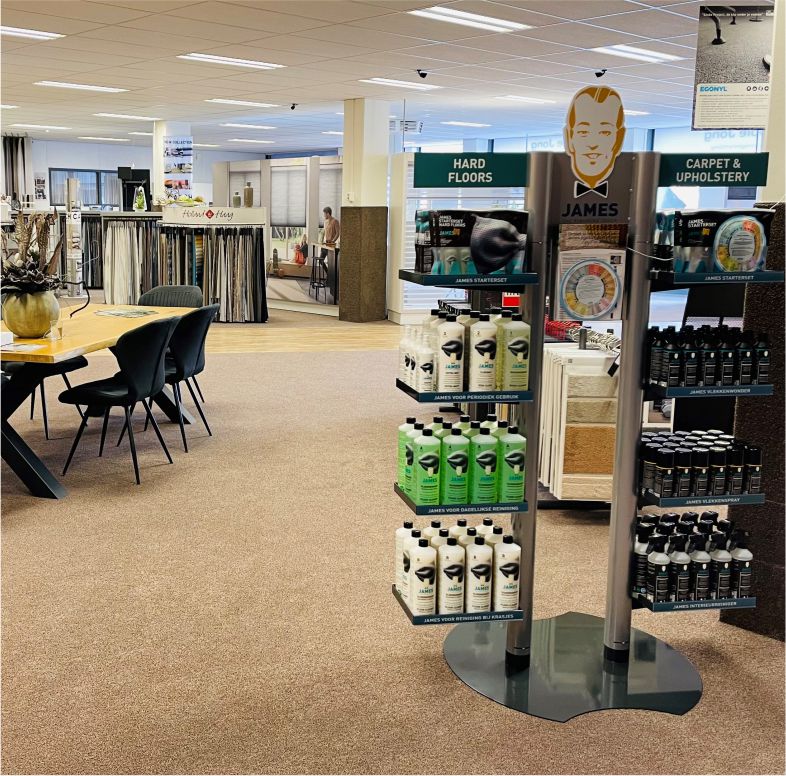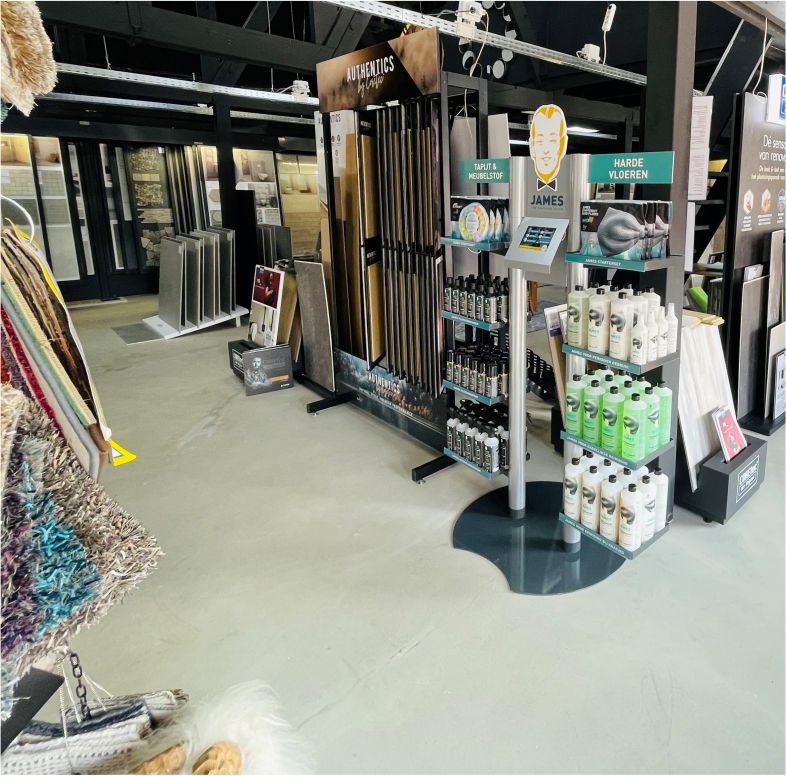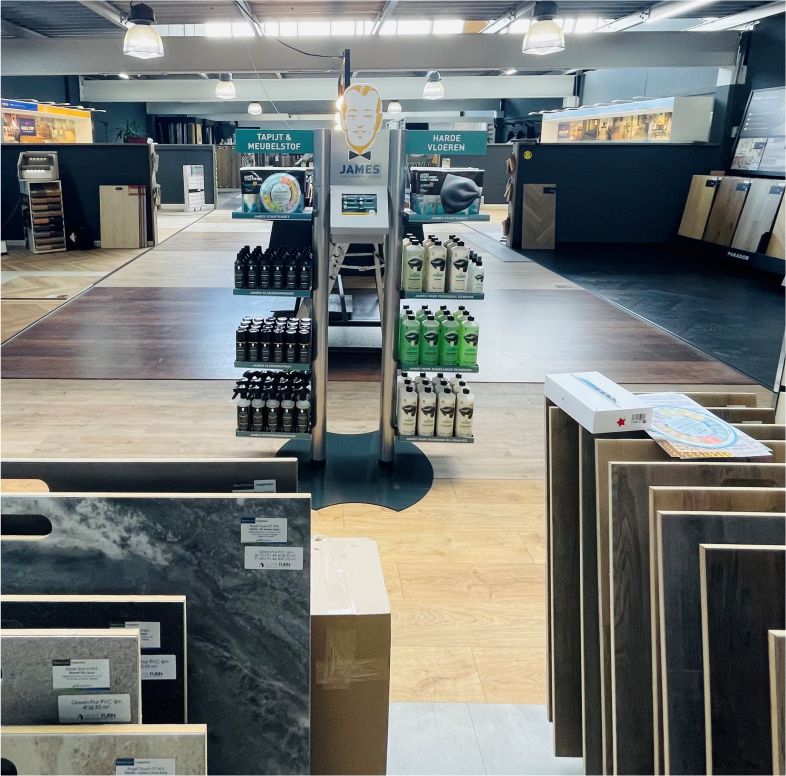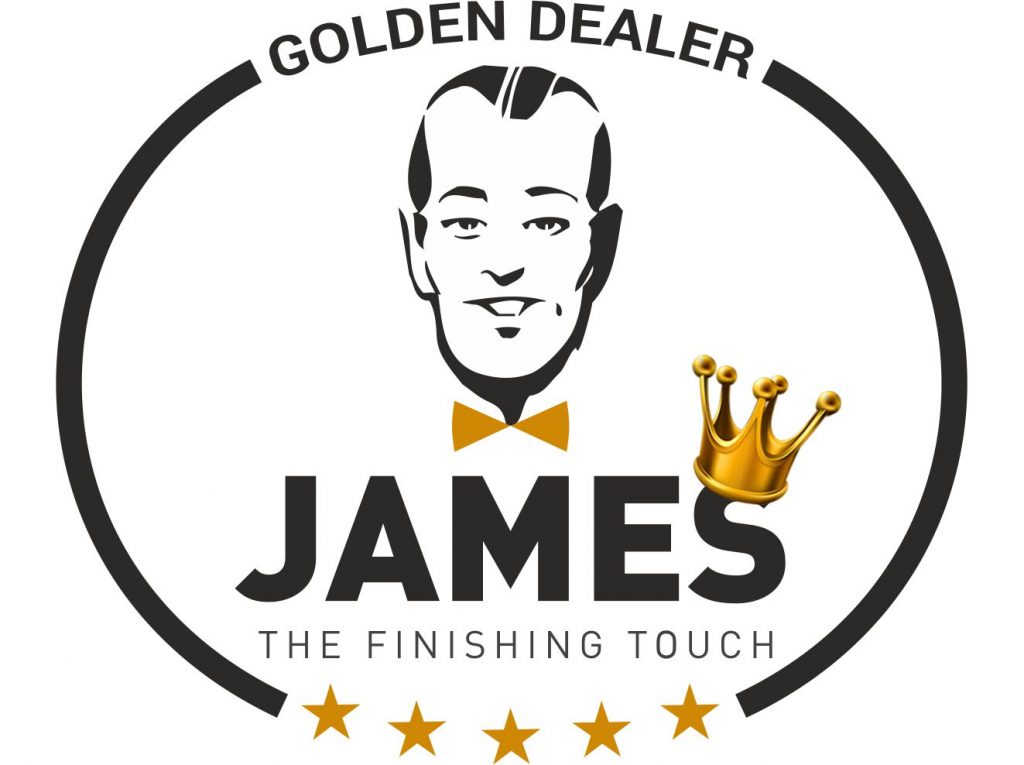 Want to become a James Golden Dealer?
A James Golden Dealer; the cream of the crop in maintenance. A perfect store presentation with the James Interactive Floor display, the best knowledge thanks to an extensive online product training, more traffic in your store due to extra attention onthe James website and through the James Stainline and also a discount on all future orders for even better margins.. Also realise an average turnover growth of about 300%!
Don't wait any longer and increase the service level to your customers, together with James. Contact us to schedule an appointment!
Below are the various, partly unique services that we have listed for you to get every question answered. View our displays, request advice or watch instructional videos (in the near future), it's all possible.
Got a weird stain? Try us!
Find the cleaning solution for all your stains on upholstery fabric and almost any form of carpeting here.
The right PRODUCTS are crucial for a good result, also in the long term. No wonder the best brands recommend James products.
Good MAINTENANCE ADVICE
this way your interior will stay beautiful. A tailor-made advice for your floor or furniture, with the right tips, tricks and products.
Frequently Asked Questions
Our FAQ, a collection of the most frequently asked questions to James. We can perfectly answer these questions through almost 100 years of research in our own laboratory.
Do you have a question that is not answered here? Use our stain search engine or contact us!