Here you can find all information for professional cleaners
You are a professional cleaner
Many manufacturers actively recommend the use of James products on their materials, why not clean with them too? Through daily research in our own laboratory in collaboration with many manufacturers worldwide, we have detailed knowledge on their products and are therefore able to provide the best advice.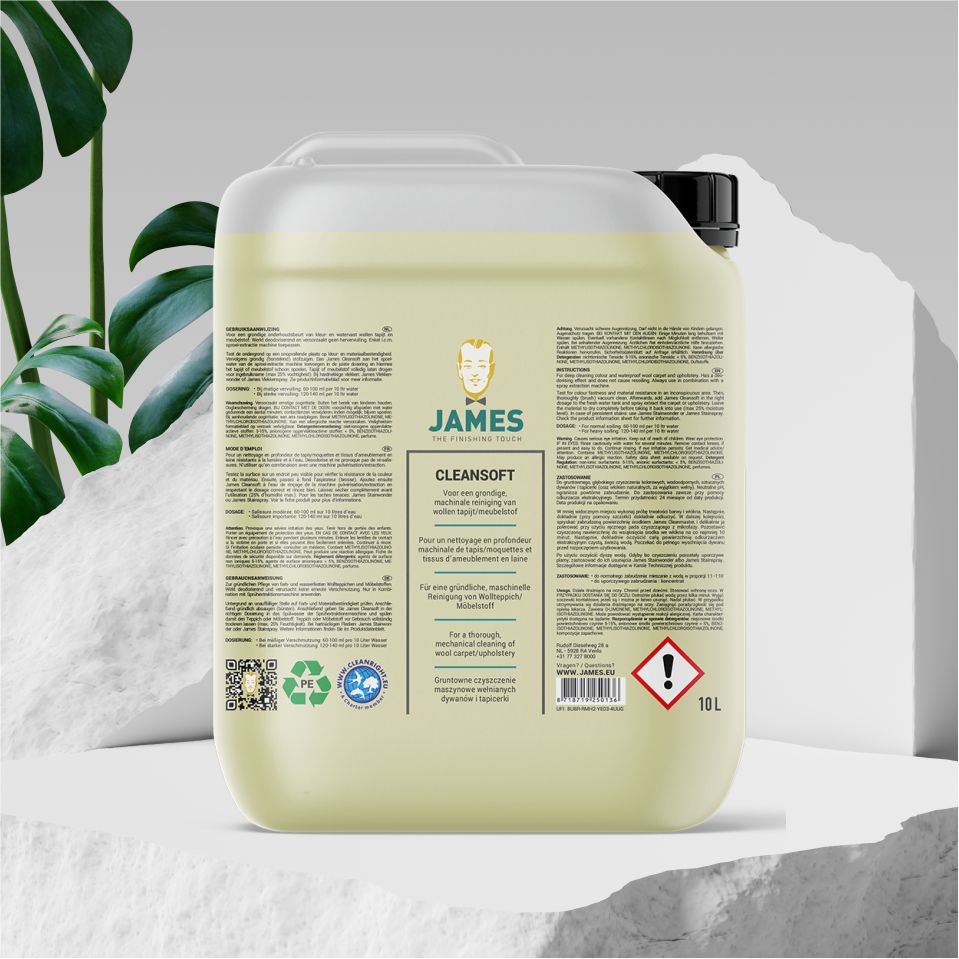 What our products can do for you in practice
Cleaning has many aspects, of which the result is of course the most important. Being proud of a job well done is a good feeling, but knowing that the customer will still be positive in 3 months is the best feeling. This is often (possibly unknowingly) forgotten, while the customer suffers the damage.
Especially when cleaning carpets or upholstered furniture, the cleaning agent is crucial here; a soap-based cleaning agent may seem cheap to buy, but it has drastic consequences for your customer.
An extra washing or rinsing is dubbed as a solution to prevent quick re-soiling caused by soap residue. But what is your largest expense? Time! Personnel costs represent 93% of the total costs of cleaning, the cleaning agent only 4%. So even regardless of the consequences, the intended "cost savings" of cheaper soap-based cleaning products is in reality a cost increase. You save a lot more money by cleaning a carpet or rug just once, allowing it to dry and you're all set. Time is money, a lot of money, and you save just that with a good cleaning agent that does not cause re-soiling!
one of the most expensive hotels in Shanghai, a Ritz Carlton hotel. Money is not an issue and the in-house cleaners are busy every day on carpet that costs several hundreds of euros per square meter. They clean daily and work in the skyscraper from bottom to top and once finished, continue straight below because the carpet is again polluted. They clean with soap-based products, the re-soiling is huge and only getting worse.
In the photos, the part of the carpet that has been cleaned with James products is clearly visible. And no, this is not light from a window …! A huge difference in cleaning quality and a floor that actually stays beautiful for longer. Plus in this case, it saves a lot of time and disturbance in the hotel, because fewer cleaning cycles are required.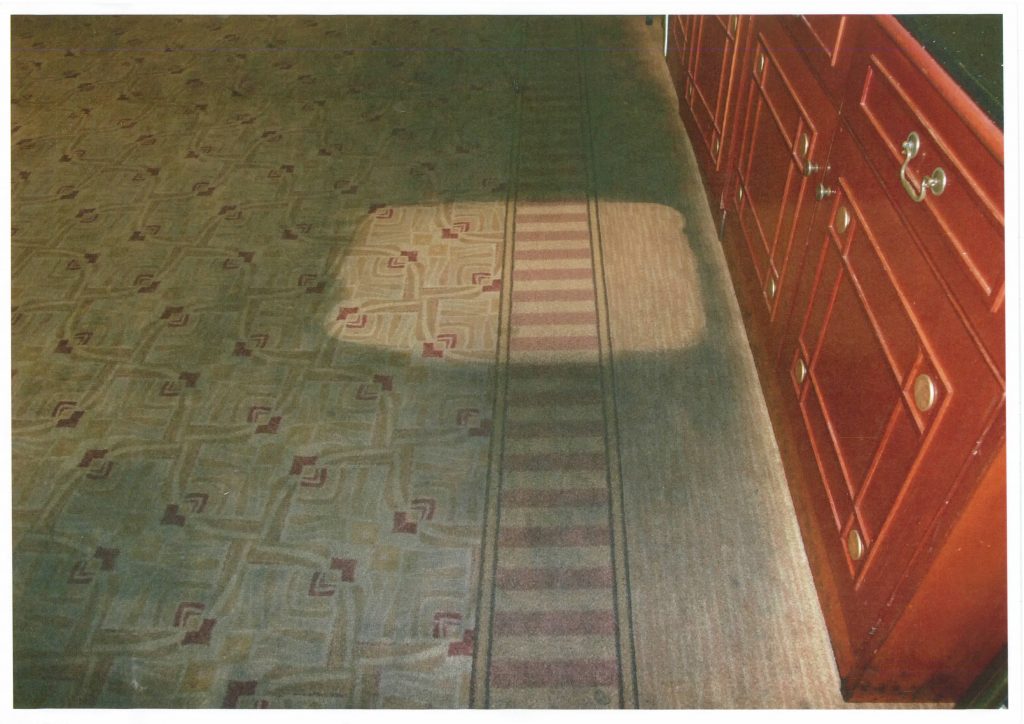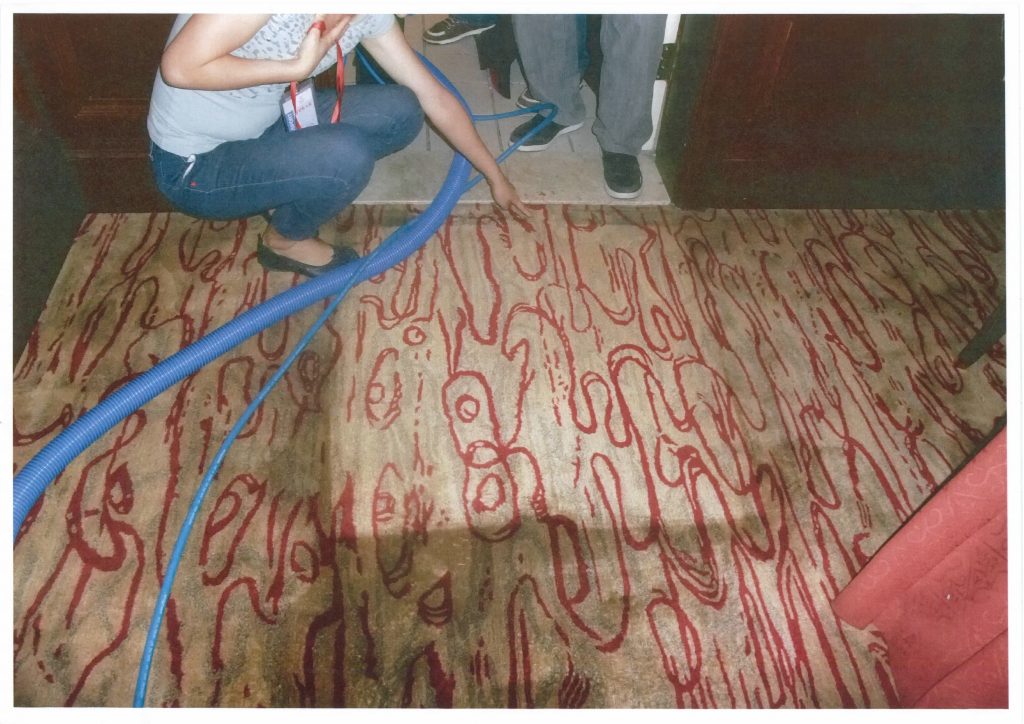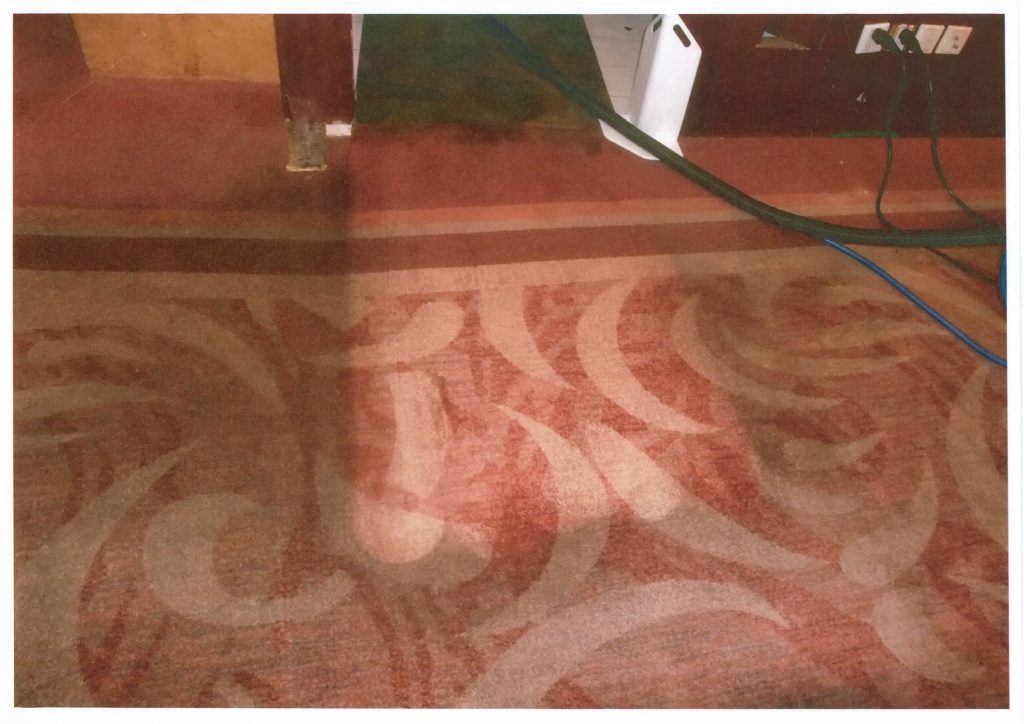 Our website answers every conceivable question and provides extensive advice in many areas. Can't figure it out? We are happy to help you by email, whatsapp or telephone.
Got a weird stain? Try us!
Find the cleaning solution for all your stains on upholstery fabric and almost any form of carpeting here.
The right PRODUCTS are crucial for a good result, also in the long term. No wonder the best brands recommend James products.
Good MAINTENANCE ADVICE
this way your interior will stay beautiful. A tailor-made advice for your floor or furniture, with the right tips, tricks and products.
Frequently Asked Questions
Our FAQ, a collection of the most frequently asked questions to James. Do you have a question that is not answered here? Please contact us!
Of course. Almost all James products are available in 5 or 10 litre canisters (depending on the product). Bigger plans or requirements? Ask us, we can produce everything under certain conditions, even IBC containers of 1000 litres.
Yes, this is possible, often even more accessible than you would expect. Please contact us to discuss the possibilities.
Yes that is possible, for instance by ordering per pallet or by means of a bonus structure. This way a big discount can be obtained on the products. Please contact us to discuss the possibilities.